About us
India Today is conveniently located at 2/79 Bulcock St., Caloundra QLD. We serve authentic Indian cuisine that will transport you to the exotic taste of what India has to offer. For starters, we have Sheekh Kebab, Dal Soup, Chicken Tikka Masala, Vegetable Samosa, Prawn Masala, Reshmi Kebab and more. We also recommend our Chicken Tikka Masala, Butter Chicken, Bombay Spices, Vindaloo Preparation, Chicken Tandoori, Rogan Josh Curry and more. Our Idli Sambhar, Masala Dosa, Aloo Gobi, Channa Masala, Mutter Paneer and Aloo Mutter are some of our must-try dishes. You can now enjoy Indian food at home. Simply place your orders online through our online ordering system.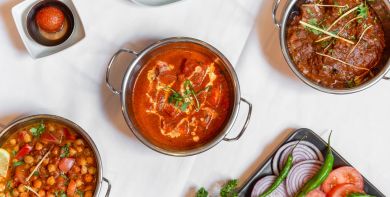 Reviews
Martin
"Amazing"
18/01/2020
Kylie
"Easily our favourite Caloundra restaurant and BEST INDIAN CUISINE EVER"
11/01/2020
Kylie
"Delicious"
11/01/2020
Kylie
"AWESOME !!! We love India today"
11/01/2020